#1 Wedding Suits & Tuxedos Store in Ontario, CA
Look your best on your special day with the perfect suit from The District. 100's of styles to choose from. We have the biggest selection of wedding suits & tuxedos in San Bernardino & Orange County.
Get a Free tie with every suit purchase - just let us know you saw our website
The District - Ontario Mills Mall
The District - MainPlace Mall
Find The Perfect Outfit For The Big Day
Discover the epitome of elegance for your special day at our suit store. Our exquisite collection of suits is meticulously crafted to ensure the perfect fit, style, and sophistication for your wedding. With a seamless blend of premium fabrics, impeccable craftsmanship, and attention to detail, our suits will make you radiate confidence and leave a lasting impression on your wedding day.
The District - Ontario Mills Mall
The District - MainPlace Mall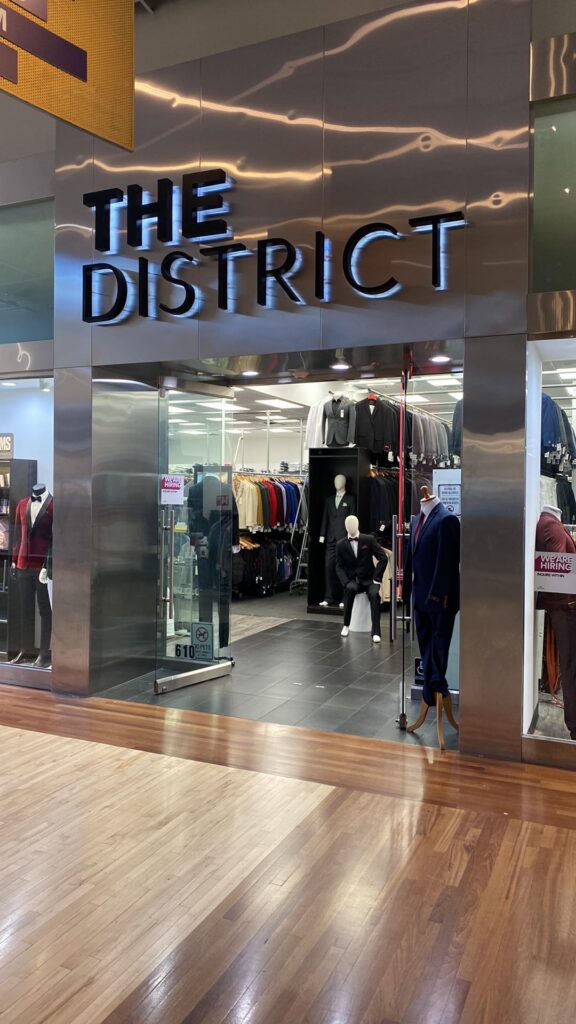 Looking for the perfect suit? Then you need to head to The District! We have everything you need to look sharp for your next meeting, interview, or special occasion. Our selection of suits is sure to impress, and our prices are unbeatable. So what are you waiting for? Come see us today
The District - Ontario Mills Mall
The District - MainPlace Mall
Accessories for the Modern Gentleman
A well-dressed man is not complete without the right accessories. The most important accessory for any suit is a tie. A tie adds color and pattern to an outfit, and it can also help to convey a sense of style. Tie bars and tie clips are also important, as they help to keep the tie in place. Other essential suit accessories include cufflinks, pocket squares, and lapel pins. These items add personality and can help to make an outfit more stylish. With the right accessories, any suit can be transformed from ordinary to extraordinary.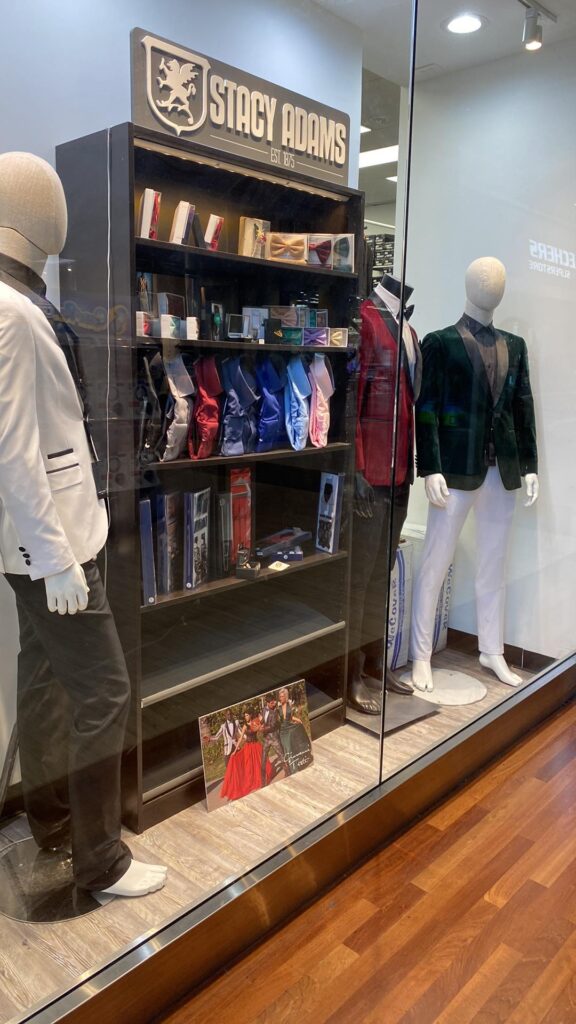 The Perfect Pair Of Shoes
At The District, we understand that finding the perfect dress shoe can be a challenge. That's why we offer a wide range of men's dress shoes in a variety of styles, sizes, and colors. Whether you're looking for a classic black oxford or a more modern slip-on loafer, we have the perfect shoe for you. So whether you're dressing for a wedding or a job interview, The District has the perfect dress shoe for you.